JANUARY
7 – Buffaloes Outscore Mounties, 89-73: Jayson Easton scored from nearly everywhere in Mountaineer Gym Monday night. It wasn't quite enough to corral the Buffaloes of Floyd County. Easton scored a career-high 40 points for Alleghany.
7 – Fort Wins Alleghany Duals: Fort Defiance won 6-of-8 bouts, defeating host Alleghany, 51-30, for the championship at the 24th annual Alleghany Duals wrestling tournament. Dontae Miller and Victor Goldberg both won by pinfall for the Mountaineers.
9 – Roadrunners Run Past CBA, 86-69: Dabney S. Lancaster Community College shot 60 percent in the second half and pulled away for an 86-69 men's college basketball victory over the Carolina Basketball Academy Wednesday in the DSLCC Armory. 
11 – Maggie Rooklin Rains 1,000: Have a night No. 10! Have a night Mountaineers! Maggie Rooklin scored a career-high 29 points, including a first-quarter three that pushed her over the 1,000-point career mark, leading Alleghany to a 63-50 Three Rivers District girls basketball win over Giles. 
14 – Cougar Girls Run Win Streak To Four With Win Over East Mont: Cristi Persinger netted 11 points and Amiah Hunter added 10 in Covington's 46-37 girls basketball win over Eastern Montgomery. The win improved the Cougars to 3-0 in the Pioneer District.
16 – Two Straight For Bath County Girls: Gabrie Herscher scored 24 and Selena Wolfe added 10 in Bath County's 45-36 girls basketball win over Craig County Wednesday night.
18 – Oh, Brother!: The Flenner brothers had a big night Thursday in Craig County. Sean, a senior, scored 34, while Damian, a junior, added 33 more as Bath County improved to 2-2 in the Pioneer District with a 90-70 win.
21 – Boys Home Improves To 10-2 With Win: Boys Home improved to 10-2 on the season with a 59-41 home win Monday night against Lewisburg Baptist Academy. Terrance Harmon scored 22 points for the Hilltoppers, Ael Nyasmi added 12 and Tim Kengni scored 10.
23 – Gary Burdette Resigns: Gary Burdette, a Mountaineer assistant football coach for 11 years and the head coach for the past seven seasons, has resigned. The Mountaineers were 20-53 in his seven years with playoff trips in 2015, 2016 and 2017.
25 – Falcon Girls Streaking: The Clifton Middle School girls basketball team finished their third straight 17-0 season and ran the program win streak, that dates all the way back to November of 2016, to a jaw-dropping 65 games.
30 – Kimberlin Wins 100th Match; Mountaineers Sweep Region Tri: Alleghany defeated Fort Chiswell (56-18) and Floyd County (48-27) and Ethyn Kimberlin joined an elite group of AHS wrestlers with 100 career wins.
30 – La'Tisha Chambers and K.J. Moore Begin DI Indoor Track Seasons: La'Tisha Chambers is beginning her senior year at Radford University, while K.J. Moore has joined the Virginia Tech track team as a sophomore.
FEBRUARY
1 – David Groseclose Inducted Into Salem-Roanoke Hall Of Fame: Former Alleghany and VMI baseball standout David Groseclose was inducted into the Salem-Roanoke Hall of Fame Thursday night at the Salem Civic Center. Groseclose played two professional seasons in the Colorado Rockies organization.
4 – Tomlinson Wins 55 At Wally Gilbert: Covington's T.K. Tomlinson won the 55 meter dash at the Wally Gilbert Invitational track meet Saturday at Heritage High School. 
11 – Donnan Wins Region Title; Mountaineers Qualify 8 For State: David Donnan became the first Alleghany swimmer ever to win a regional title, capturing first place in the 100 yard butterfly at the Christiansburg Aquatic Center. Alleghany's boys team placed fifth in the region, while the Mountaineer girls were fourth.
11 – Mountaineers Win Alcova Title: Erin Harden scored 16 points and Maggie Rooklin was named tournament MVP after Alleghany defeated Stuarts Draft, 53-48, in the championship game of the 2nd Annual Alcova Mortgage Lady Mountaineer Basketball Tournament.
13 – Stiney Lands At Delaware: Clifton Forge native Bryan Stinespring has joined the football coaching staff at the University of Delaware. Stinespring spent 26 years on the staff at Virginia Tech before stints at James Madison, Maryland and Old Dominion.
18 – Pioneer District First Round Sweep For Covington: Both the Covington boys and girls basketball teams won first round Pioneer District tournament games on their home court Monday. Cristi Persinger and Amiah Hunter both scored 14 in the girls 59-17 win over Highland County, while Jacob Roldan had 20 and Sammy Akers added 10 in the boys victory over Craig County, 66-42.
22 – Record Night For Mountie Swimmers: Alleghany put five swimmers on the podium at the Class 2 state swim championships in Richmond. Alivia Hoover, Kiersten Smith, Charlotte Smith and Abby Martin teamed up to place second in the 200 freestyle relay. Martin also finished fifth in the 50 freestyle, while David Donnan was sixth in the 100 butterfly.
25 – Goldberg Places 2nd; Area Gets Six On Podium: Alleghany's Victor Goldberg lost in the state title match, leading a group of six area wrestlers to the podium in the state championships at the Salem Civic Center. Goldberg's teammate Travis Fridley placed fifth, while Covington was represented by Kent Bullock (4th), Hunter Tallman (6th), Braden Toombs (6th) and Blaine Pettitt (6th).
25 – Mitchell Tallman, Shaun Smith Win Regional Indoor Track Titles: Mitchell Tallman won the pole vault and Shaun Smith Jr., captured the shot put at the combined Class 1 and 2, Region C indoor track championships at Roanoke College.
25 – Mounties Eliminated In Overtime: Alleghany's boys basketball team went to Appomattox and lost a tough 60-55 overtime decision in the Class 2, Region C boys basketball tournament. Jayson Easton had 18 points for the AHS, Triston Hensley scored 15 and Corey Easton added 10.
27 – Tough Night For Local Teams: Alleghany's girls and both the Covington boys and girls teams were eliminated from region basketball tournaments Tuesday night. Maggie Rooklin scored 11 in Alleghany's 68-39 girls loss at Chatham, Ariel Barber had 14 in Covington's 55-36 girls loss to Grayson County and Javier Yancey tossed in 16 for the Covington boys in a 77-39 loss at George Wythe.
——————————————————————————
ARTICLE ONLY PHOTO; Alleghany swimmers Kiersten Smith, left, and Charlotte Smith, right, react while watching the end of their runner-up 200 freestyle relay race at the state swim meet. (Photo Courtesy Bob Donnan) THUMBNAIL PHOTO; Bath County's Sean Flenner tries to drive past Covington's Javier Yancey as Cougar Jacob Roldan looks on in a Pioneer District game at BCHS (Gavin Dressler Photo)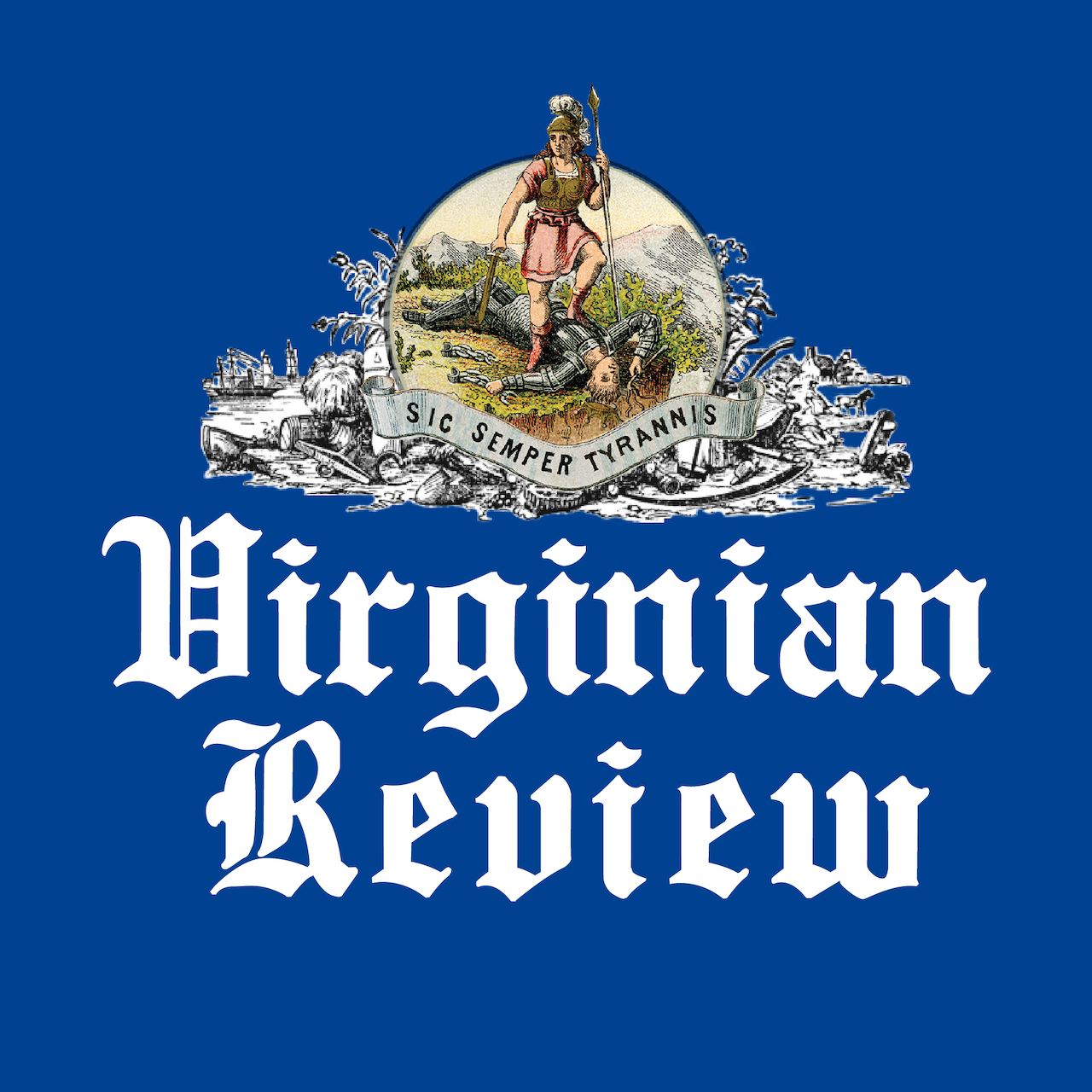 The Virginian Review has been serving Covington, Clifton Forge, Alleghany County and Bath County since 1914.