Three cases of COVID-19 have now been confirmed in the Alleghany Highlands. Two cases have been confirmed in Alleghany County and one in Covington.
Thirty-eight cases had been confirmed in the Roanoke City and Alleghany Health Districts, as of Friday — 15 were in Botetourt County.
Ten were reported in Roanoke City; seven in Roanoke County; and two now in Craig County.
No cases have been confirmed in Bath or Highland County.
However, contrary to popular belief, most persons who have tested positive for the virus are not hospitalized. Most are isolated in their homes and undergoing treatment, said  Dr. Molly O'Dell,  director of communicable disease control for the Roanoke City and Alleghany Health Districts.
"Most people who get Coronavirus are not hospitalized. They stay at home and do well," she said.
O'Dell continued to stress the need for people to stay at home and practice social distancing when they do go out.
"Keep it short and be physically active. No congregant activities," she said.
And for grocery shoppers, she advises they make their trips to the store quick. 
"Go get what you want … touch as little as possible," O'Dell said.
Once shoppers return home, they should place their items on the floor, wipe them down, throw away the grocery bag and immediately wash their hands, she said.
Governor's Update 
Gov. Ralph Northam, in a 2 p.m., press briefing Friday, said President Donald Trump approved Virginia's disaster declaration, effectively ordering federal assistance to supplement the state's recovery efforts in  areas affected by COVID-19.     
The news of federal assistance comes as the state is bracing for the financial impact the COVID-19 pandemic.
This week, 114,104 Virginians filed unemployment claims, and Northam said those numbers will worsen.
"This is a very large number and by next week, it will unfortunately seem small," the governor said.
With Virginia likely facing an economic recession, Northam has frozen discretionary spending in all state agencies.
"This is going to have major impacts on our budgets," said Northam in describing  the likelihood of a loss in revenues.
"We can expect to have significantly less revenue than even our most optimistic forecasts," he said. "We have to rearrange our priorities now. When this pandemic is over, we will again be strong."
Northam again stressed the need for people to stay home and avoid contact with others.
"People can have the virus and not even know it or feel sick," he said.
The governor said state officials will be closely monitoring the uses of beaches, state parks and other public lands. If people continue to gather in large groups, Northam said he will be forced to close access to these areas.
"We all have the responsibility to stay at home and stay away from other people and stop the spread of this virus. We can get through this, but we must all work together," he said.
Friday, Virginia reported  2,012 confirmed cases of Coronavirus, up approximately 500 from Wednesday. Forty-six deaths had been attributed to the virus.
The highest areas for conformed cases were in the more densely populated Northern Virginia, Richmond and Tidewater areas.
Northam said projections show that Virginia will see its peak surge in cases in late April or early May.
Highlands Task Force
The Highlands COVID-19 Task Force, met Monday to discuss the ongoing public health emergency now affecting the Highlands. 
"The focus of this last meeting was to again discuss resources in place locally and those available through the Virginia Department of Emergency Management (VDEM) and the Virginia Department of Health (VDH)," Covington City Manager Krystal Onaitis. 
Task Force attendees also reported out on their respective emergency operation efforts in place and those that are underway, particularly for the Community Services Board (CSB), the school systems and the Department of Social Services (DSS).
"All in the Highlands, should stay home and stay apart to stay safe," Onaitis said. "We encourage folks to do this by complying with the Stay-at-Home Order and following social distancing guidelines coupled with good personal and communal surface hygiene. 
"The personal actions that you take to prevent the spread of COVID-19 will protect not just your health, but the health of your family and of all in the Highlands. Remember, we are all in this together!" Onaitis exclaimed.
VDH now reports known positive cases daily at 9 a.m. This can be found at http://www.vdh.virginia.gov/coronavirus/
It is important to note that there is a "lag" time in reporting due to turnaround time in current testing methods. More information on this can be found on VDH's website.
VDH plans to hold a Town Hall Event on multiple television stations Monday, April 6, at 7 p.m. This will air on WSLS-TV Channel 10 and other local stations in Lexington/Roanoke viewing areas.
Residents of the Highlands are reminded that as of Monday, March 30, 2020, Governor Northam, issued Executive Order 55, calling for a statewide Stay-at-Home Order, through June 10.
• Area law enforcement agencies are working to communicate with essential businesses and other establishments that remain open on the processes needed to comply.
Local elected officials continue to work with and through local media to get the word out on the guidelines in place to slow the spread of COVID-19.
The Highlands YMCA is working to determine need for emergency childcare for those who work as essential employees in core sectors in the area.
The Alleghany Highlands Chamber of Commerce and Tourism has also partnered with the Salvation Army to help ensure and promote food security during these uncertain times for those homebound, in need or those that may become homebound.
Efforts are under way to work to provide meal boxes weekly to folks in addition to the hot meals provided.
For assistance or to help, please contact the Salvation Army by phone at 540-962-6206.
The state has a resource website and hotline for those needing assistance, that number is 211 or https://www.211virginia.org/consumer/index.php.
For more information on COVID-19, the following online resources are recommended, CDC website: https://www.cdc.gov/, or the VDH website: http://www.vdh.virginia.gov/. For those without internet, VDH has a regional hotline 1-855-949-8378, as well as a state hotline, 1-877-ASK-VDH3.
Additional information on The Highlands COVID-19 Task Force can be found at: https://covington.va.us/highlands-covid-19-task-force/.
Student Meal Delivery Change 
Alleghany County schools announced a changed in its delivery schedule for meals to students.
The school division has been using buses to deliver meals to students while schools are closed.  
Deliveries are now being made Monday through Thursday. Meals for Thursday and Friday will be delivered together on Thursdays. 
The change took effect on Thursday.
Persons with questions can call the school board office at 863-1800, Monday through Thursday between 8 a.m. and 4 p.m.
Alleghany Highlands Community Services
Alleghany Highlands Community Services has closed its facilities to the public and will conduct all services via phone, telehealth and video conferencing equipment.
"This is being done to help reduce the risk of spreading the virus,"?said Executive Director Ingrid Barber. " We will continue to provide services and support to the community." 
Psychiatric, therapy and group appointments will be completed by phone and video conferencing. Case managers are still available, and will also continue services through the use of phones and video conferencing equipment.
"We will also work with you to ensure you have your medication,"?Barber said.
Staff are primarily working remotely during this time, regularly checking both voicemail and e-mail and will be returning calls and providing outreach to clients. 
"We are continuing to accept new clients via phone,"?Barber said. "Just call our centralized scheduling number: 1-540-965-2100.
Anyone requesting services will be contacted by phone to determine next steps in service needs.
"If you are in crisis, please contact our emergency services number 24 hours a day/7 days a week:  1-800-446-0128," Barber added. "Please continue to reach out to us if you have any unmet needs during this time and we will assist you."
General Information and Services: 1-540-965-2100.
Other Local Developments
On Wednesday, management of Magic City Auto's Chrysler Dodge Jeep Ram location in Covington sent a letter to "friends and customers" indicating that an employee had been indirectly exposed to the Coronavirus.
Magic City management took "immediate steps" to gain additional information about the extent of the exposure, closed its service department and sent employees home for the day so they could contact their health care provider to have a "risk assessment" completed.
All but one employee has been cleared to return to work. That one employee is not symptomatic but has volunteered to self-quarantine for 14 days.
"We feel that transparency in this matter is absolutely necessary for the safety of our employees as well as our customers," Magic City management said in the letter. "Magic City strives to continue to serve the Covington community and surrounding area."
In a Thursday letter, Community Housing Partners has asked Dolly Ann Apartments residents and visitors "to monitor themselves for symptoms of respiratory infection."
Community Housing Partners said it will continue efforts to reduce the threat of exposure to the Coronavirus by increasing its cleaning and sanitization procedures the Dolly Ann apartment complex.
"Community Housing Partners asks that you assist with mitigating the risk of infection by discouraging all non-essential visits by visitors, unless the visits are medically required or related to preserving your ongoing care, health and safety," the letter said.
————————————————————————————————————————————————–
Jeter-Watson Intermediate School Principal Rob Bennett, left, and Kit Staunton, guidance counselor at JWIS, distribute lesson plans to students Thursday morning. Covington City Schools students received their second and final lesson packets during this latest distribution process. These lesson plans run through May 19. (Gavin Dressler Photo)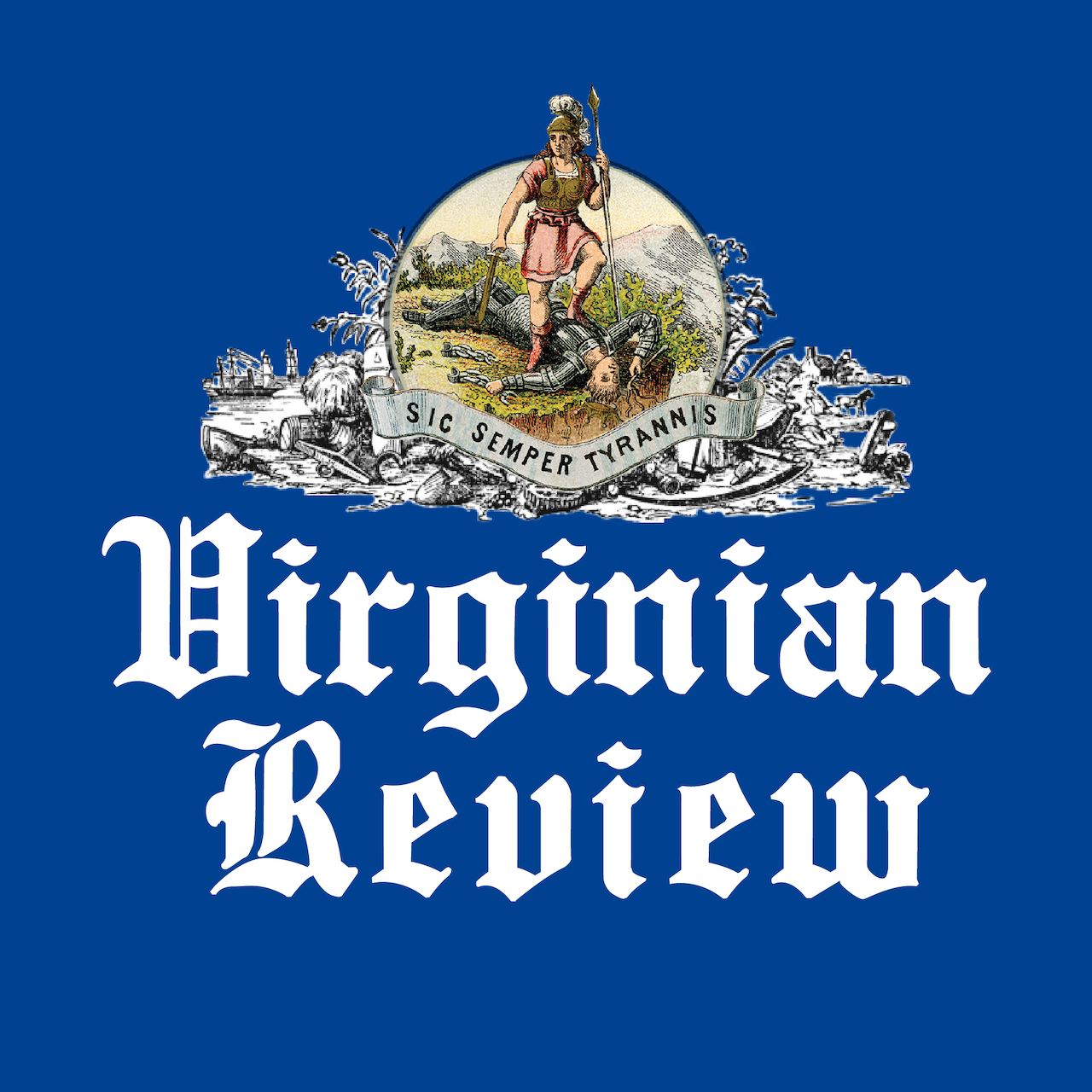 The Virginian Review has been serving Covington, Clifton Forge, Alleghany County and Bath County since 1914.