HOT SPRINGS — S. Cherie Beale has been named Bath County Christmas Mother for 2020. 
She will oversee the 28th year of the Christmas Mother program along with a dedicated and committed group of volunteers who have made the program successful year after year. 
The purpose of the Bath County Christmas Mother program is to serve individuals with limited income by providing them with food, warm clothing, Christmas gifts for all ages and — depending upon available funds — fuel assistance is provided in January. 
The program is a volunteer organization that prioritizes applicants' needs and relies solely on donations from individuals, business, schools, county agencies, civic and church organizations as well as friends near and far. 
"There are many people in Bath County who live on limited incomes and face hardships all year but moreso during the winter season," she said. "This year the pandemic will increase the number of families and individuals who will need assistance." 
Cherie was born and raised in Bath County. She is a graduate of Bath County High School and a graduate of Virginia Commonwealth University with a bachelor of social work degree.  
She is the daughter of Benjamin T. Beale of Richmond and Delores Beale-Stewart and Tommy Stewart of Warm Springs. She is the granddaughter of the late Ben and Lillian Beale. She is the godmother of Destinee Brown of Williamsburg and the late Zion Braxton.  
Cherie has three half-siblings, Daphne Bryant and Cory Davenport of Richmond, and Chris Davenport of Williamsburg. She has two nieces, Tatiana Bryant and Aida Davenport, both of Richmond.  
Cherie is blessed with many friends and family members as well as a very special woman that she calls Momma Pat.  Cherie is all about purple, any shade any color.
She has been employed at Bath County Department of Social Services for 28½ years, working primarily with children and seniors. 
Cherie is a member of Piney Grove Baptist Church in Hot Springs and considers her greatest accomplishment to be giving her life to God at the early age of 11 years old. She believes that nothing is impossible for God and that he is her all and all. 
 "My theme for this year is 'Just Believe,' she said. "This is derived from two scriptures Mark 5:36 (KJV) which reads: 'Be not afraid, only believe,' and from Romans 15:13 (KJV) which reads 'Now the God of hope fill you with all joy and peace in believing.' 
"I have always felt something special about the word and believe especially when the Lord promises us in John 3:15-16 (KJV) 'that whosoever believeth in him should not perish but have everlasting life.' I cannot think of a more fitting theme for 2020. We have to believe that everything will be alright and know that all things will work together for the good of those who love the Lord. During difficult times in my life, my grandmother would always tell me: 'This too shall pass,' and it will, Just Believe!" she added.
Ms. Beale has been involved in the Christmas Mother program for many years as a shopper, adopting children and individuals, as a wrapper and lunch coordinator. 
"I was raised with the belief that it is better to give than receive and I get such a joy out of giving and seeing the smiles and hearing thank you." she said. "It just warms my heart."
To Support the Program
All monetary gifts, no matter the amount, are greatly appreciated as this year more families and individuals will be served due to furloughs, pay cuts and reduced unemployment payments. 
Those wishing to make a donation or adopt an individual and/or family, should contact Ms. Beale at 540-679-6442 or email her at: christmasmother20@gmail.com. 
Please send monetary donations to Christmas Mother P.O. Box 292 Hot Springs, Va. 24445. 
How to Apply for Christmas Mother Services
Those seeking assistance from the Bath County Christmas Mother Program needs to complete an application and be interviewed in order to be considered for services. 
Due to COVID-19, all applicants must wear a mask or face covering and remain six feet apart from the interviewer. 
Past recipients will be mailed an application. 
Applicants must bring their Medicaid, SNAP or TANF cards as well as current pay check stubs or tax return at the time of the interview. If you do not receive Medicaid, SNAP or TANF, you must bring proof of income or tax return as eligibility is based upon income 
Applicants will be notified by mail if they are approved for services.  The last day that applications will be accepted is Monday, Nov. 30, 2020.
All information concerning applicants will remain strictly confidential. 
Applications and interviews will be taken on the following dates:
• Thursday, Oct. 8, from 9 a.m. to 4 p.m. at Lifeline Ministries gymnasium;
• Friday, Oct. 9, from 3:30 p.m.  to 6:30 p.m. at Woodland Union Church;
• Wednesday, Oct. 13, from 9 a.m. to 4 p.m. at Lifeline Ministries gymnasium;
• Thursday, Oct. 14, from 2 p.m. to 6 p.m. at Lifeline Ministries gymnasium.
• Make-up day: Monday, Oct. 19, from 9 a.m. to 12 p.m. at Lifeline Ministries gymnasium.
Those applying for fuel assistance (if funds are available) must bring information that includes the address and phone number of their supplier, and they must have their account number. 
Shop Information 
The Christmas Mother shop will be open at the Lifeline Ministries gymnasium in Mitchelltown from 9 a.m. to 3 p.m. weekdays, beginning on Monday, Dec. 7  through Friday, Dec. 18. 
The gift distribution will be Friday, Dec. 18, 2020. The Christmas Mother Shop phone number will be 540-839-LOVE (5683) beginning on Dec. 7. Ms. Beale said she  greatly appreciate TDS Telecom for donating the telephone service to the Christmas Mother program.
The Bath County Christmas Mother volunteers makes the program as success. Volunteers include some of the past Christmas Mothers. The Christmas Mother Committee Members for 2020 are as follows:
• Tiffany Myers – Shop Manager;
• Linda Cardwell – Assistant Shop Manager; 
• Susanne Fischer – Shop Trainer and Assistant;
• Linda Vinson – Data Entry;
• Pamela Webb – Treasurer;
• Shirley Williams – Wrapper Coordinator;
• Katha Seacord – Food Basket Coordinator;
• Susan Phillips – Fuel Manager;
• Pat Milnes – Lunch Coordinator.
Ms. Beale would like to extend her thanks and appreciation to Lifeline Ministries for the use of their gymnasium to set up shop as this is a new location due to COVID-19. She also thanks Hot Springs Presbyterian Church for the use of their fellowship hall to prepare the food baskets.
Past Bath County Christmas Mothers include: Beth Neff, 2019; Karen Williams, 2018; Linda Altizer, 2017; Lynn Pistell, 2016; Lynn Ellen Black, 2015; Linda Criser, 2014; Darlene Carpenter, 2013; Kim Brown, 2012; Angie Keyser, 2011; Becky White, 2010; Helen Smith, 2009; Marty Reese, 2008; Trudy Woodzell, 2007; Marion Kober, 2006; Sarah Redington, 2005; Kelly Rosenberg, 2004; Susan Bailey, 2003; Holly Wisehart, 2002; Ann Warner, 2001; Kathie Schwend, 2000; Mary Hodges, 1999; Virginia Nowlin, 1998; Jane Lyle, 1997; Chris Stinespring, 1996; Betty Sue Eye; 1995; Linda Westenburger, 1994; and Pat Lucas, 1993 and 1992.
————————————————————————————–
S. Cherie Beale has been named the 2020 Bath County Christmas Mother. In the left photo, Ms. Beale, center, is pictured with her mother, Delores Beale-Stewart, left, and Tommy Stewart, right, her stepfather. In the top right photo is her father, Benjamin Beale, while her brother, Cory Davenport, is pictured at the bottom right. Ms. Beale has been employed for many years with the Bath County Department of Social Services, primarily working with children and seniors. (Photos Courtesy S. Cherie Beale)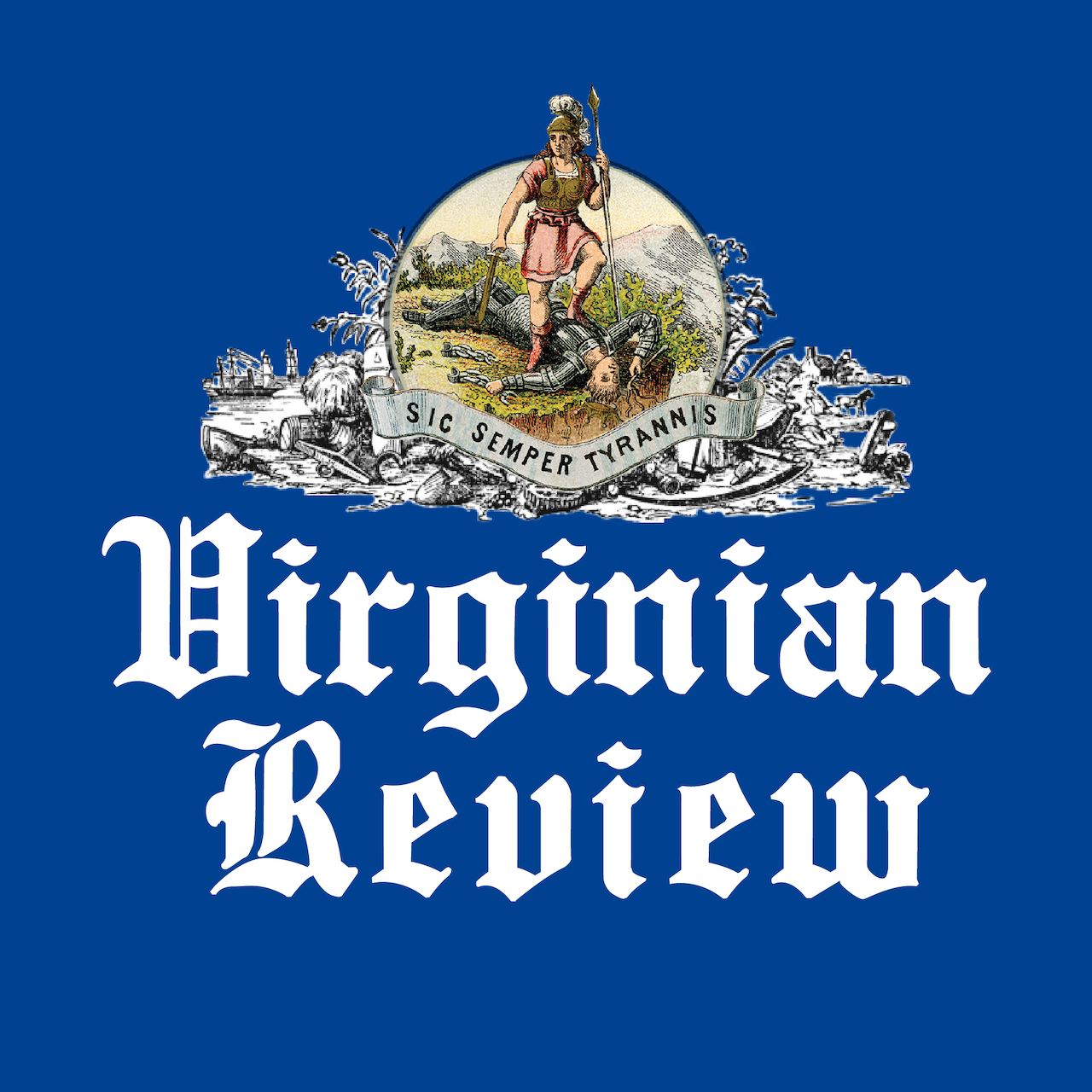 The Virginian Review has been serving Covington, Clifton Forge, Alleghany County and Bath County since 1914.