As the wind gets colder and begins to whip up a little more and as the days get a little shorter, let's snuggle in and continue this week with the final installment of "The Curious Case of Roosevelt Darnell."
Over the last two weeks, we've been going through an old case from 1930 – what was called at the time "The Moonshine Murder" or "The Rum Orgy" – the murder of Clarence Holbrook and the arrest, trial, conviction and execution of Roosevelt Darnell.
We've talked a little about Darnell's trial and conviction and about his eventual execution, but we haven't dove into the facts about what happened on the night of June 7, 1930, or, most importantly to me, what could have been the motives behind the murder.
Evidence introduced by Greenbrier County Prosecutor James White in Darnell's trial that July was that Darnell had come to the Holbrook home in Auto, W.Va., about three miles east of Renick, on the night of June 7, and that early in the morning of the 8th, probably around 2 a.m., got into an argument with Holbrook and shot him in the hip.
Later, after Holbrook had gone back into his house, Darnell fired through a window, shooting Holbrook in the chest.
An article that appeared in the June 14, 1930, edition of The West Virginia News gave an account of the night of the shooting.
Moonshine Murder At Auto Last Sunday Morning
On last Saturday night, at Auto, this county, about 3 miles east of Renick, following a moonshine drinking party, Roosevelt Darnell shot and mortally wounded Clarence Holbrook, who died Sunday afternoon in the Greenbrier Valley Hospital in this city from his wound. The bullet took effect in his chest, just missing his heart.
Holbrook and Darnell are said to have been together Saturday night at the home of Darnell's father, and Holbrook had invited Darnell to spend the night with him but left the house without him and Darnell followed.
They met in the road, according to Mrs. Holbrook and she heard them talking, then a pistol shot. Both then went into the Holbrook home and a flesh wound from a .32-calibre pistol on Holbrook's hip was examined.
After Darnell left and Holbrook was seated in the kitchen of his home, eating by a window, a bullet was shot thru the window and struck him in the chest just above the heart. It is said that Holbrook got up and went out and was found lying on the ground in the yard by his wife.
Darnell appeared and asked for Holbrook. He and Mrs. Holbrook carried the wounded man into the house and Dr. McFerrin of Renick was called.
While the doctor was dressing the wound, Darnell admitted firing the shot and remained around the house until Holbrook was taken on his way to the hospital here.
Later in the morning, Darnell visited the home of Rarley Lyall, in the same community, and shot at him, firing eight or nine times into the small dwelling occupied by Lyall and his wife and two children.
—
In his trial, Darnell – whose court-appointed attorney was Joseph Holt, the youngest member of the Greenbrier County bar association – contended that he was too drunk to know what he was doing.
Several witnesses refuted that claim, testifying that Darnell had set out to emulate the characteristics of the quintessential "bad man" of the Old West and worked to establish a reputation as a killer.
According to an article of the trial, published in the July 24, 1930, edition of The Covington Virginian, "It seems that the two men were in the liquor business together and on the night that the shooting occurred, Holbrook went to the home of Darnell to get him out of bed, as he had a sale for one-half gallon of moonshine liquor. The defense all through the trial attempted to show that these two men were the best of friends and were liquor distillers being in partnership in the manufacture of these spirits. This was to break down the contention of the state that Darnell planned or premeditated the killing."
An article that appeared in the previous day's Covington Virginian described testimony given by Holbrook's wife.
Mrs. Clarence Holbrook, the comely young wife of the dead man, said she was twenty years of age, that she had been living at Auto, Greenbrier County, for about two years and had known Darnell for a period of three to four years.
She said that Darnell accused her husband of not treating her right, that Holbrook agreed with Darnell in all of their conversation and said she had gone with Darnell some before her marriage to Holbrook.
Under cross-examination, the article continued:
Mr. Holt asked her about her being in love with the defendant and she said she was not in love with him and did not know if he were in love with her. He had never made any advance toward her. Her husband had gotten in trouble in North Carolina and put in some time on the road. He had been home about a month when he was killed. She testified Darnell said he would shoot his daddy if he treated his mother like Holbrook had treated her.
Whoa, wait a minute.
Did she testify that Darnell had some unrequited love for her?
That's a wrinkle in the quilt I didn't see coming.
Yes, he might have wanted to come off as some throwback to the stereotypical gunslinger out of an old wild, wild west movie, but maybe there was more to this shooting than drunkenness run amok or a whiskey deal gone bad.
Could lust have been a factor?
In doing some further research for this case, I found an article which appeared in the August 6, 1930, edition of the LandMark newspaper in Statesville, N.C.
It tells a different slant on the story that our local newspapers didn't delve into.
Roosevelt Darnell To Hang For Murder
Mr. and Mrs. M.R. Cook, of Wilkesboro, N.C., received a letter from Mrs. Cook's brother, J. Freeman Holbrook, of Auto, W.Va., last week stating that the trial of Roosevelt Darnell for killing their son, Clarence Holbrook, was over and Darnell was found guilty of first degree murder and would hang.
The trial was held at Lewisburg, W.Va., and the jury was out only twenty-eight minutes.
Darnell formerly lived in Wilkes County, Union Township, and only a few years ago killed a man in that township by the name Wyatt and was tried in Wilkesboro and sentenced to the penitentiary for eighteen years, where he served only a part of his sentence and was paroled.
It is said that it was proven in the trial held last week at Lewisburg, W.Va., by two men from Wilkes that Darnell had stated that he intended to kill Clarence Holbrook for marrying the girl he (Darnell) had been in the company with two or three times and Darnell shot Holbrook without provocation while inside his (Holbrook)own home.
The shot was fired through the window after Darnell had left the house friendly.
Mr. and Mrs. J. Freeman Holbrook are natives of Wilkes County, Walnut Grover Township, having moved to West Virginia about twenty-four years ago.
—
So, when it's all said and done, was Roosevelt Darnell just a bad guy?
Did he shoot Clarence Holbrook over a hooch deal gone badly?
Or, as I tend to think, did he kill Clarence Holbrook over the affections of a woman?
Personally, I think the murder of Clarence Holbrook had more to do with lust and revenge than whiskey.
I believe Roosevelt Darnell was in love with Clarence Holbrook's wife, saw that Holbrook was less than the husband he should have been to her and, in a whiskey-fueled stupor, shot the man he thought had come between him and his true love.
In the end, though, only one person knows, and he went to the gallows almost a century ago.
But as we close this case, I want you to think about one thing, a force of nature much more powerful than any evil this world can produce — a mother's love.
And it was the love of Alice Darnell that compelled her to beg then-West Virginia Governor William Conley to grant her son clemency the day before he went to the gallows.
Her pleas fell on deaf ears.
You see, no matter how bad or rambunctious or hard-headed we may be as adults, mothers always see that glint of the little boys we once were and love us no matter what we've done.
Alice Darnell, my friends, is the real tragic figure in this case.
After Roosevelt Darnell's execution, Alice quietly claimed his body and returned it to his native Wilkes County, North Carolina, where she had him buried at Miller-Roten Family Cemetery.
She would join her son on April 26, 1967.
—
If you've got comments or questions you'd like to send along, or if you have ideas for cases I can investigate in the future, e-mail me at David@wvdn.com.
You can also write me at:
               David S. Crosier
                c/o The Virginian Review
               P.O. Box 271
               Covington, Va. 24426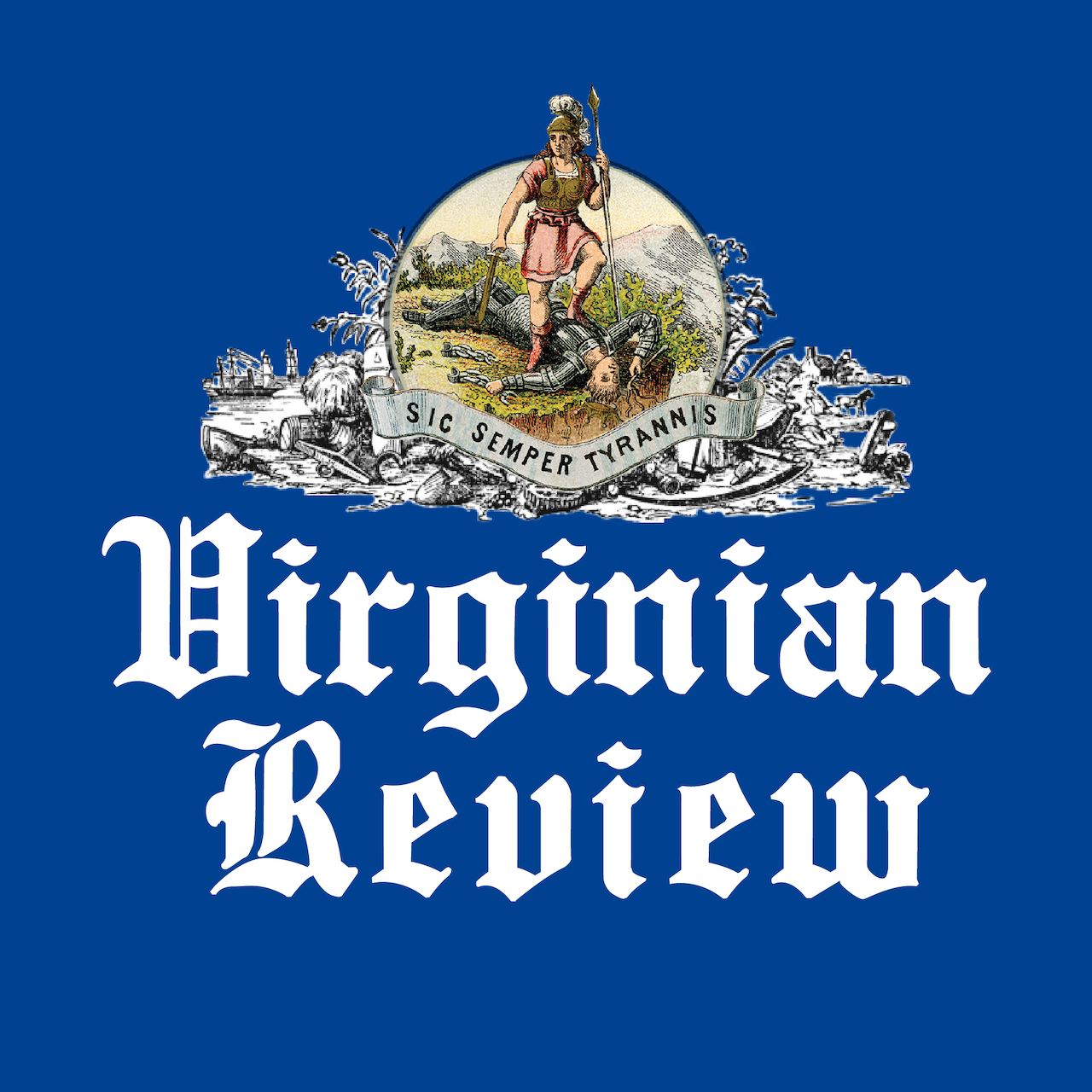 The Virginian Review has been serving Covington, Clifton Forge, Alleghany County and Bath County since 1914.