JULY
7 – Byer Bowls 6th Perfect Game: Jerry Byer, a 70-year-old veteran bowler, rolled his 6th perfect game at Thunder Alley Thursday night in the Hootenanny Trio Fun League. It was Byer's first 300 since having both hips replaced and the first by a bowler at Thunder Alley while wearing a mask, due to the COVID-19 pandemic.
7 – Dressler Records Fifth Hole-In-One: Poncho Dressler added another hole-in-one to his resume recently. Dressler aced the 130-yard, 6th hole at Cliftondale Country Club with an 8-iron. The shot was witnessed by Ronnie Biggs.
9 – Carter Steps Down At Alleghany: Madison Carter, who spent four years in the Mountaineer volleyball program — two as the junior varsity coach and two in charge of the varsity program — has resigned. Alleghany was 11-32 in Carter's two years as the varsity coach as they transitioned from the Blue Ridge to the Three Rivers district. Carter accepted a job teaching physical education at Beverly Manor Middle School in Augusta County.
14 – Triston Hensley To Play Baseball At Emory & Henry: Recent Alleghany graduate Triston Hensley has committed to the baseball program at Emory & Henry College. Hensley last played as a sophomore at AHS, hitting .335 and scoring a team-high 23 runs, helping the Mountaineers to the Three Rivers District championship. Hensley sat out his entire junior season with a severe knee injury and missed his senior year when the season was cancelled due to COVID-19.
16 – Ford Pitches Around The World: Bath County native  Jailyn Ford was in Japan preparing for her fourth season in the Japanese Professional Softball League when the pandemic canceled the season. Ford, who starred at BCHS and at James Madison University, also plays professionally in the United States with the USSSA Pride.
16 – DSLCC Suspends Hoops: Dabney S. Lancaster Community College has suspended fall and winter athletic practice for both men's and women's basketball for the 2020-21 season. DSLCC plans to resume athletic competition in academic year 2021-22 said DSLCC president Dr. John Rainone.
18 – Six Area Seniors Win Snead Awards: Six area seniors — a pair from each area high school — were presented Richard Brian Snead Awards recently in modified ceremonies. Winners included Logan Miller and Selena Wolfe, from Bath County High School; Shawn Shiflett and Katie Woodward, from Covington High School; and Emma Nicely and Brian Broughman, from Alleghany High School.
23 – Kipnis Comes Home For 2020 MLB Season: Jason Kipnis, who played for the Covington Lumberjacks in the summers of both 2006 and 2007, has been named to the opening day roster of the Chicago Cubs. The Cubs signed Kipnis to a minor league contract after the Cleveland Indians failed to pick up his option for the 2020 season. Kipnis was a two-time All-Star in his nine seasons with the Indians.
28 – VHSL Sports Delayed To December: The Virginia High School League executive committee voted 34-1 in favor of Model 3 and a delay of high school athletics and activities until December. Model 3 features shortened seasons in all sports.
30 – McGee Takes Volleyball Job At Hollins: Dave McGee, who coached Bath County to the Group A state title in 2011, has accepted the head volleyball job at Hollins University. McGee directed the Chargers to three straight state volleyball semifinal appearances and later won five district championship at James River.
AUGUST
4 – Seniors Play 'The Last Inning': Covington's Kent Swain and the Alleghany threesome of Jacob Clarke, Triston Hensley and Brian Broughman participated in "The Last Inning," an all-star baseball game for seniors who lost their final year due to COVID-19, Saturday on Haley Toyota Field at Salem Memorial Baseball Stadium.
6 – World Team Tennis: The World TeamTennis season concluded a successful run at The Greenbrier in White Sulphur Springs Sunday. The New York Empire defeated the Chicago Smash, 21-20, in the title match.
8 – Staying The Course: Allison Douglas, a senior at Covington High School, and Matthew Keyser, a junior at Bath County High School, are staying sharp on the golf course this summer participating in junior tournaments. 
13 – AHYS To Offer Baseball, Softball Seasons This Fall: Alleghany Highlands Youth Sports is ready to take the field. With a helping hand from the city of Covington and with strict COVID-19 guidelines in place, the AHYS will be offering seasons in both baseball and softball at local fields beginning in September.
15 – Hale's 60-Mile Walk Nets Over 2K For Area Group: Charity Hale calls it a privilege to live in the Alleghany Highlands. Last weekend, she gave back to her community. After her Susan G. Komen 3-Day Walk event in Dallas was canceled due to COVID-19, Hale, the athletic director at Covington High School, decided to do the walk in the Alleghany Highlands. It was a huge success. Hale raised over $2,000 for the Surviving and Giving Back group, a locally based non-profit organization that helps those battling cancer.
18 – Dedicated Runners: Led by AHS graduate Cedric Drennen, a group of area runners, including the majority of the Alleghany cross country team, participated in the Fab 5K at Green Hill Park in Salem. Drennen, who now runs at Concord University, placed fourth in the race, while Levi Counts was the top Mountaineer runner with an 18th place overall finish.
20 – Rooklin Enjoys Summer Season In Rockingham County League: Kent Rooklin, an Alleghany High School graduate and rising senior at West Virginia Tech, played for the Stuarts Draft Diamondbacks this summer in the Rockingham County Baseball League. The RCBL is one of the oldest continuous baseball leagues in the country, dating back to 1924. Rooklin hit .288 in the regular season, scoring 24 runs and driving in 17 more.
22 – Tallman Wins Stan Parker Scholarship: Hunter Tallman, a member of the Covington High School Class of 2020, was one of four wrestlers awarded the Stan "Choc" Parker Memorial Scholarship, presented by the Roanoke Valley Wrestling Association.
22 – Fry Makes Sweet 16 At World Championships: Caleb Fry placed in the top 16 in Myrtle Beach last weekend at the Amateur Long Drive World Championships. Fry qualified for the event with a 357-yard winning drive at a qualifying event in Fredericksburg.
25 – Heeb-Wade Completes 15-Mile Swim: Olivia Heeb-Wade, a 2020 Bridgewater College graduate, completed a 15-mile swim at Lake Moomaw on Saturday, raising  over $1,500 for the Covington Rescue Squad.
—————————————————————-
Venus Williams, one of the all-time greats in women's tennis, played for the Washington Kastles during the WTT season at The Greenbrier. Williams  stopped by Alleghany Outdoors in August and floated the Jackson River. (Photo Courtesy Alleghany Outdoors)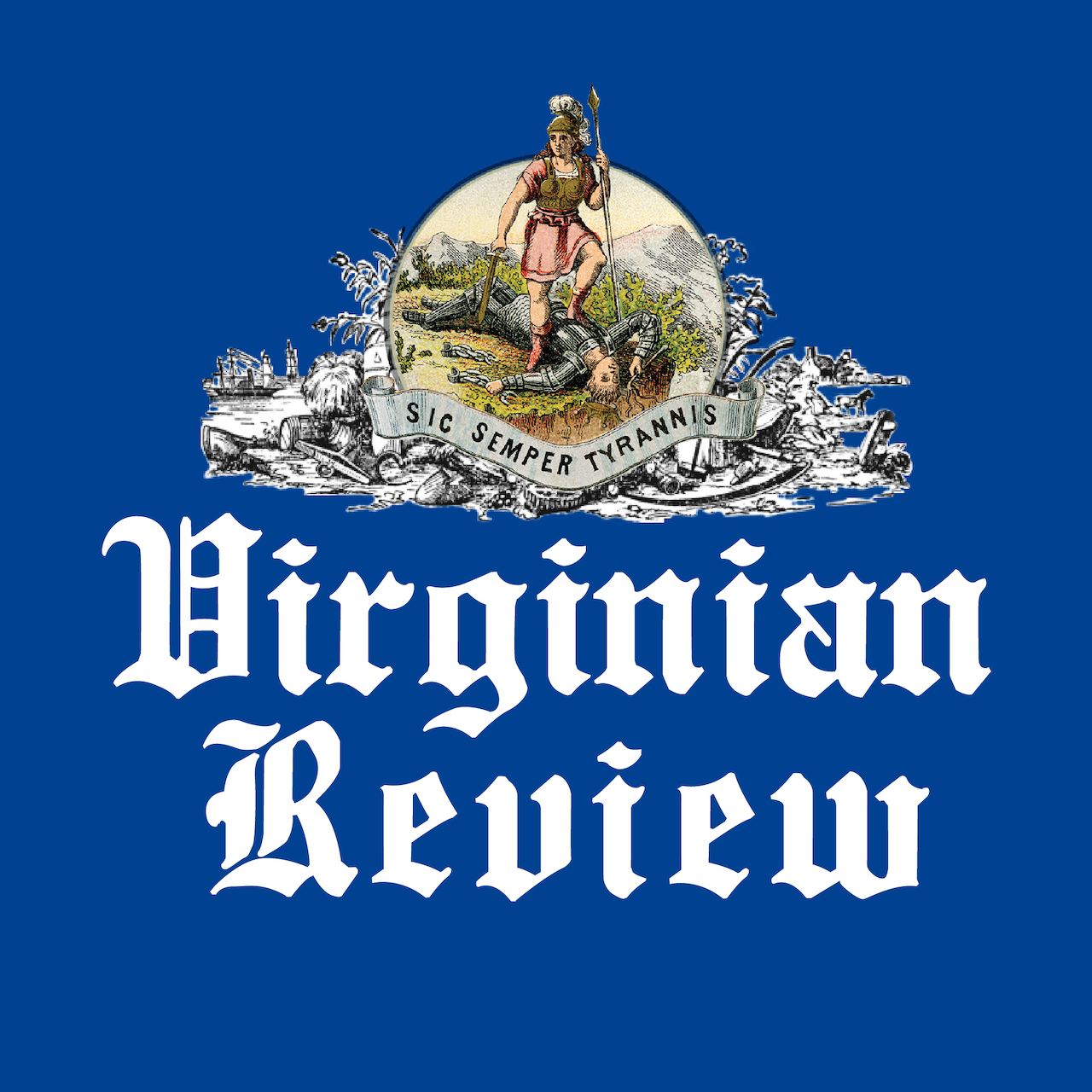 The Virginian Review has been serving Covington, Clifton Forge, Alleghany County and Bath County since 1914.