This month, in observance of National Veterans Appreciation Month, the auxiliary of VFW Post 1033, Covington, Virginia has chosen to honor one of their post members.
William Bradshaw Atherholt was born September 19, 1938 in Lynchburg, Virginia. After graduating from Virginia Episcopal School in 1956, he attended Virginia Tech. He then transferred to Lynchburg College and graduated with a degree in mathematics in June 1961. Shortly after graduation, Atherholt began his long and impressive military career when he enlisted in the United States Navy.
On July 25, 1961, he reported to United States Naval School of Pre-flight at the Naval Air Station (NAS), Pensacola, Florida where he learned what marching and running was like when controlled by a United States Marine Drill Sargeant. The curriculum also included naval history and the basics of aerodynamics.
Atherholt was commissioned in November 1961 and continued training at NAS, Pensacola, Florida. There he flew in every training aircraft the Navy had at the time to determine his adaptability to flying. He was not qualified because of eye issues to be a pilot, so he was entered into the Naval Flight Officer program. Naval Flight Officers are considered the weapons officers in that they use onboard sensors to determine where and what type of weapons would be deployed in wartime.
Atherholt then reported to Training Squadron 29 at NAS Corpus Christi, Texas for Aerial Navigation training. There he graduated and proudly received his "Navy Wings of Gold". He continued his training at the NAS Glynco, Georgia where he studied the art of Aerial Anti-Submarine Warfare. Upon graduation he was ordered to the Fleet Aviation Specialized Operational Training Group, US Atlantic Fleet (FASOTRAGRULANT) at NAS Norfolk, Virginia for detailed training in Anti-Submarine weapons systems.
As his training continued, he reported to Patrol Squadron (VP) 30, NAS, Jacksonville, Florida. At this command, classroom studies are blended into onboard aircraft training. The Navy Anti-Submarine aircraft in 1962 was the P2V Neptune, a twin reciprocating engine aircraft with a crew of five officers and six enlisted crewmembers. After completing his training in VP-30, he was ordered to VP-10, NAS Brunswick, Maine. During his four-year tour, he transitioned from the P-2V Neptune to the P-3 Orion aircraft and flew patrol and anti-submarine missions throughout the Atlantic Ocean and Mediterranean Sea while deployed to Canada, Greenland, Iceland, Italy, Crete, Bermuda, Key West and the Azores Islands.
Atherholt was then ordered to the Bureau of Naval Personnel, Washington, DC for a three-year tour of shore duty. In 1969 he was ordered to the USS John F Kennedy (CV-67) as the Assistant Combat Information Center Officer. He deployed to the Mediterranean area while on the ship.
Then Atherholt made a major decision. Deployments and extended periods of time away from home became difficult to deal with while a wife and four children were so far away. He was asked to participate in a family business run by his father-in-law, Jack Mason in Norfolk, Virginia and decided to give that a try. Atherholt remained in the Naval Reserve and trained as an Air Controller in the E1-B aircraft at NAS Norfolk. Sadly, Jack died six months after Atherholt joined him in the business. Another major decision had to be made….. civilian job or return to the Navy.
The decision was made to return to the Navy. Atherholt applied for a return to active duty, was accepted and was ordered to VP-23 at NAS Brunswick, Maine flying in the P3 Orion aircraft. During this three-year tour he deployed to Italy, Spain, Greenland and the Azores Islands. He was then ordered to the Armed Forces Staff College in Norfolk, Virginia for a six months school of study of military operations with members of other services and foreign service members.
Upon graduation, Atherholt was ordered to a 38 month tour with the Naval Inspector General in Washington, DC. This was the most diverse tour of duty one could have. Atherholt's duties with the Inspector General Staff dealt with inspections of all major naval commands, gathering and supplying information to the House of Representatives and the Senate when directed, performing studies of working conditions on a large number of naval ships and being an action officer on directives required by a Presidential Executive Order. Atherholt also attended and graduated from the US Army Inspector General School. During this tour of duty, he was promoted to the rank of Commander and was awarded the Navy Commendation Medal.
Atherholt was then ordered to the USS Dwight D Eisenhower (CVN-67), homeported in Norfolk, Virginia, for a two-year tour as the Training Department Head. He reported aboard in May 1979. The ship was deployed in the Mediterranean area when he landed aboard for duty. In April 1980 the ship was ordered on an emergency deployment to the Indian Ocean off the coast of Iran. The purpose of the deployment was to be in the area while American State Department personnel were imprisoned in Iran and to be available to assist in their extraction if ordered by the President. During this tour he was awarded the Meritorious Service medal by the President of the United States and the USS Dwight D Eisenhower and crew were awarded the Navy Expeditionary Medal.
Atherholt's final duty was as Executive Officer, FASOTRAGRULANT in Norfolk, Virginia, where he had trained in 1962. He was awarded a second Navy Commendation Medal.
Bill and his family retired to the State of Maine in July 1983 and lived there until 2005. During that time, he and his wife Mott ran an agriculture fence business and farmed raising sheep, turkeys and pigs. They ran a gift store in Gardiner, Maine for three years. After using the GI Bill to study accounting at the University of Maine, Bill worked for the Maine State Department of Audit for 13 years before retiring in 2002. In 2005 they moved to a new family farm Eagle Rock, Virginia and shortly thereafter found that Clifton Forge was a nice little town to get involved in.
More than just a veteran, Bill has been an avid volunteer in the local community since moving back to Virginia. He has served as an Election Official in Eagle Rock, Virginia for state and national elections since 2005. He joined the Veterans of Foreign Wars Post 1033 in Covington in 2009 and has served as the Quartermaster since 2010. Bill became the Treasurer of Clifton Forge Main Street in 2010 and performed audits of local non-profit organizations, when requested. He became the Chief Financial Officer of the Alleghany Historical Society in 2016 and still serves in that job. Bill and his wife, Mott, were named Volunteers of the Year by the Alleghany Highland Chamber of Commerce and Tourism. Bill has also been a volunteer at the Historic Masonic Theater in Clifton Forge. He is the coordinator of the annual Clifton Forge Stars and Stripes Celebration and Flag Day Ceremony where Veterans and First Responders are recognized. He is presently serving on the Finance Committee for the LOVEworks Sculpture, soon to be built in Clifton Forge. Atherholt is a proud member of the 29th Division Association Post 64 in Roanoke.
When asked for a comment, Atherholt said "I am extremely proud of my service to the nation and also to be a part of the local VFW community where I remain in contact with veteran members of the community. As a proud volunteer for many non-profit organizations, I cannot emphasize enough how volunteering has brought Mott and me in contact with so many fine people here in Clifton Forge and Alleghany Highlands. Mott and I could not have chosen a nicer place to settle in Virginia."
In observance of National Veteran Appreciation Month, we salute you,
Commander William Bradshaw Atherholt. Thank you for your service
to this country.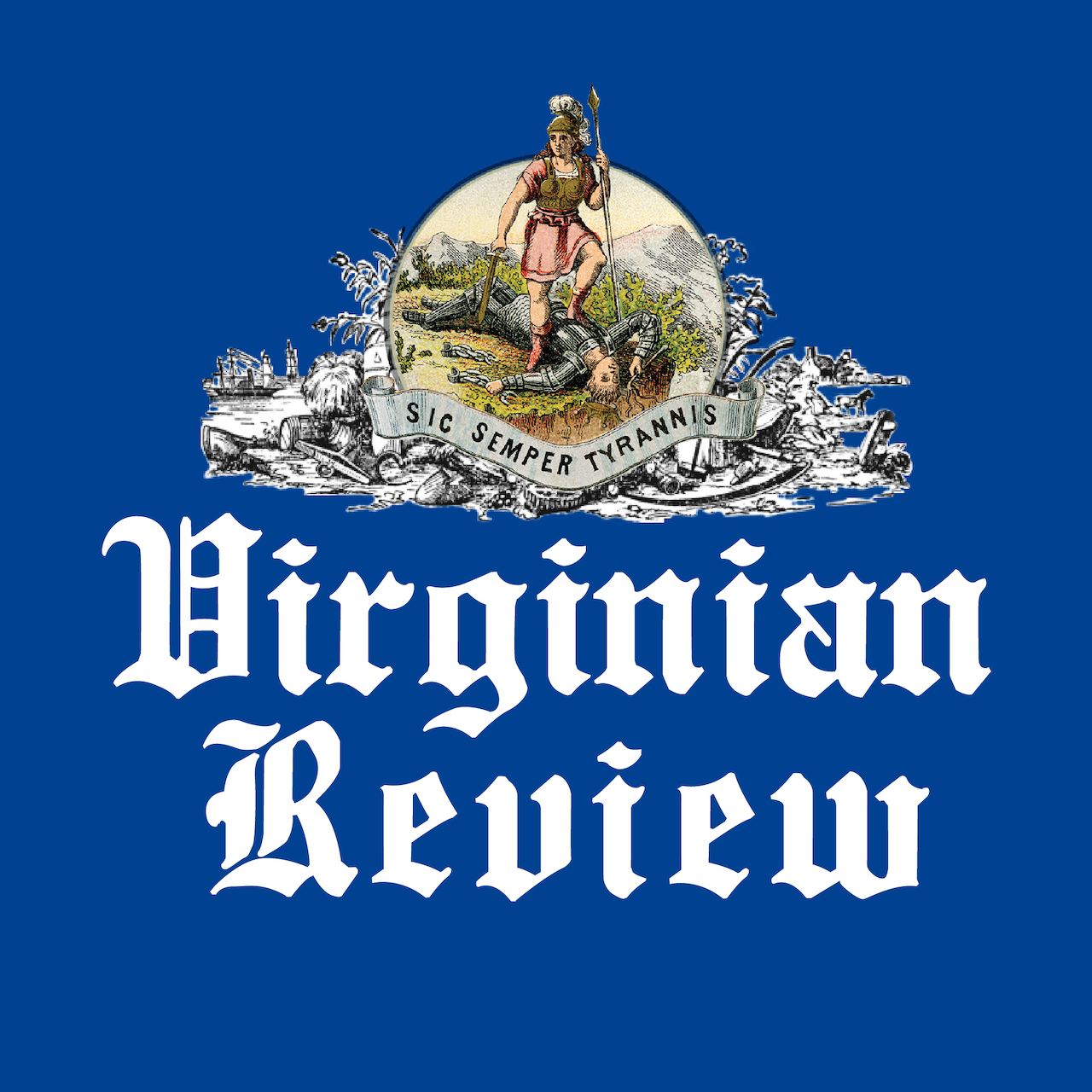 The Virginian Review has been serving Covington, Clifton Forge, Alleghany County and Bath County since 1914.