Benjamin Kassel's running goal is a lofty one.
"I'm trying to qualify for the Olympics," he said.
Kassel celebrated his 38th birthday by setting a new Jackson River Scenic Trail course marathon record (2:43.53), leading 142 runners to the finish line Saturday.
But blowing out the candles on the fifth marathon win of his brief career isn't even close to being the best part of the Kassell success story.
Just two years ago, Kassel ran his first marathon.
It was on the Jackson River Trail. He weighed over 300 pounds and he finished in four hours and 11 minutes.
Kassel returned Saturday, over 100 pounds lighter, with one goal in mind.
"I wanted to come back on my birthday to where I ran my very first marathon and win it," said Kassel, who has a 2:36 marathon on his resume. "I wanted to prove to myself how far that I've come. I love this event. I hope it continues."
A total of just under 300 participated Saturday.
And the full marathon featured runners from all over the country.
"We got a really great response again," said Josh Taylor, Marketing and Special Projects Manager for the Alleghany Highlands Chamber of Commerce and Tourism. "I think we had more people this year just come up to us during the day and tells us how happy they were with the event, how great the course was and how safe they truly felt to do this event."
For Kassell, who lives just outside Charlotte, North Carolina, the Jackson River Scenic Trail will always be special to him.
"After that 2018 race I decided to get serious about my training," he said. "I was always overweight and once I lost the weight I found out I'm actually a pretty good runner. This is my passion now."
The women's marathon winner is also fairly new to the running world.
Kimberly Jakushev, a 33-year-old from Franklin, North Carolina, was running just her fourth full marathon Saturday.
She completed the course in just a shade over three hours, a PR by over 15 minutes.
"I did a half in Cherokee (North Carolina) and fulls in Raleigh, Indianapolis and the Boston Marathon," Jakushev said. "This one was kind of last minute, I just signed up last week.
"It was good, a little humid but the overcast was nice," she added. "I've never done a trail run, I've never done a summer run and I was a bit nervous about the humidity. But it worked out well. It was a great race."
The number of full marathon runners more than doubled from last year's total of 71.
A lot of the field was just looking to find a race after having events cancelled due to COVID-19.
The Boston Marathon, which features over 30,000 runners, was originally postponed from April to September, but recently was cancelled for the first time in its 124-year history.
Luke Rogers, from Buffalo, New York, finished sixth overall in Saturday's race.
Rogers had qualified for Boston and was scheduled to run in marathons this summer in Utah and Michigan, along with his local Buffalo race. They were all cancelled.
He ran a 2:55 on Saturday and was first in his age group — 19 to 29.
"I thought the trail was beautiful, this was a great race,"  Rogers said. "They did a great job here for sure. I loved it." 
Ashley Palmer, of Lynchburg, was not only the fastest women's finisher in the half-marathon, but the quickest overall, 1:24:38, while Paul Titus won the men's race (1:29:00).
Colin Munsey, of Pearisburg, (men's 10K), Allison Bowersock, of Roanoke (women's 10K) and Gretchen Miller, from Huntington, W.Va., (women's 5K) were also trail winners.
The overall 5K victory went to Cedric Drennen, a 2018 Alleghany High School graduate, who just finished his sophomore year at Concord University.
Drennen is an All-Mountain East Conference runner in both cross country and track at Concord, as well as being a conference All-Academic selection.
"I haven't done any races lately," Drennen said. "I've been mostly training and getting ready for the upcoming (cross country) season because we are going to have a season at Concord. I've been running competitively on STRAVA (a running and cycling app that allows both runners and cyclists to compete virtually).
"I'm on a 70-mile week this week and then I'm going to go up to 90 miles," he added. "I'm just going to train through it (the pandemic) and try and come back to Concord with a better strategy. I train on the trail sometimes. Because it's a long trail and it's flat, you can get longer miles in."
The Alleghany Chamber of Commerce and Tourism, who has hosted a bike event and the marathon over the last two weeks, now begins preparation for the Lake Moomaw One Mile Swim on Saturday, August 1.
—————————————————————————————-
Nancy Canter (Bib No. 429), of Rockingham, Kaitlyn Canter (406), of Covington, Katie Turner (409), of Christiansburg, and a couple of four-legged friends enjoy the trail 5K. (Gavin Dressler Photo)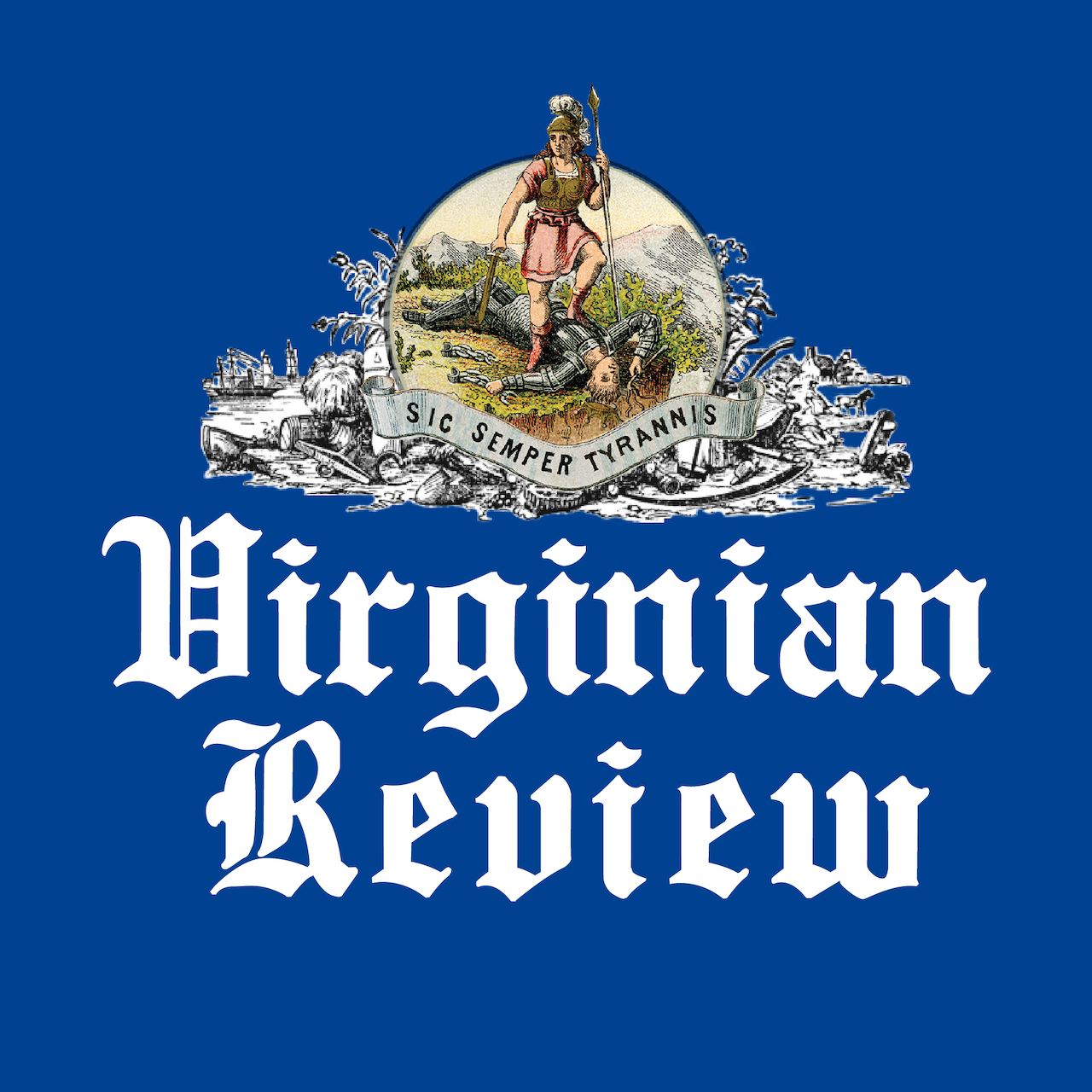 The Virginian Review has been serving Covington, Clifton Forge, Alleghany County and Bath County since 1914.